How to order?
You can send the photos of your drawings, your jewelry choises ( necklace/ brooch, bracelet etc. ) and your questions to info@tasarimtakarim.com/ tasarimtakarim@gmail.com 

You can send the photo in the formats: JPEG/ PNG or PDF .

After examining your drawings, we'll write you a detailed answer as soon as possible.

After your confirmation and payment, we'll prepare and ship your jewelry to you in 10 business days .
Shipment
We ship our jewelries by UPS (20$) and delivery takes 1-4 business days depending on your county.
Payment methods
We accept Credit card payments by Shopier . You can also visit our Etsy shop.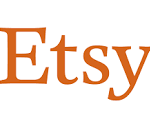 Etsy: https://www.etsy.com/shop/TasarimTakarim
e-mail: 
info@tasarimtakarim.com or
tasarimtakarim@gmail.com
phone:
+90 532 263 37 61
atelier:
Konacık – Bodrum / Acıbadem – İstanbul